The 2nd International Conference of of Casting and Materials Engineering ICCME 2019 is behind us!
11/12/2019 12:00:00 PM
A few days ago we appeared in Krakow at AGH during the II ICCME, as the bronze sponsor of the event!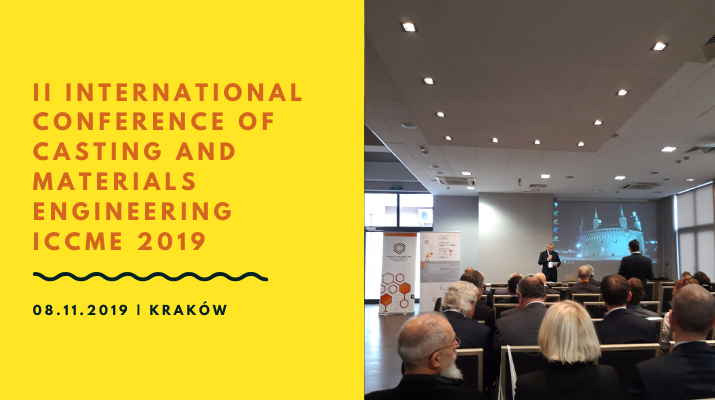 It was great to be part of such an important event. Interesting conversations and lectures by experts for whom the world of foundry and materials engineering was a real horse, were extremely inspiring!
Thank you for your cooperation!