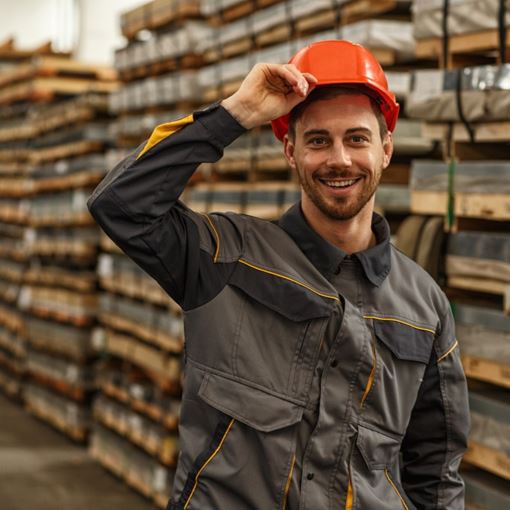 The FOCAST Foundry Forum
This is an unique event in Poland, dedicated to foundries, machinery and equipment manufacturers, component suppliers, service providers and science representatives. Contact us today and become an Exhibitor.
Golden Medal MTP
They have reached for gold!
Discover the products that will set trends in 2020!
Idea Expo
Offer
Trust the experience! We've been constructing fair stands with passion for over 30 years! Our offer includes constructing and designing, as well as unusual solutions that suits your needs!

At the same time:
Industry at Digital Age
ITM Industry Europe is the leading trade fair in Poland where the offer of Polish and global industry, whose products and services are in line with the Fourth Industrial Revolution, is extensively presented.
Industrial Subcontracting Exhibition
SUBCONTRACTING Industrial Subcontracting Exhibition - a place to conclude contracts for subcontracting in the field of metal, plastic and rubber processing as well as broadly understood services for industry. The key element of the fair are Subcontracting Meetings - talks on the buyer-contractor line.
Trade Fair of Logistics, Transport and Storage
Modernity and innovative industry-facing logistics solutions - these are the characteristic features of the Modernlog trade show. By organizing this event alongside ITM Industry Europe, the largest exhibition for the industrial sector in Central and Eastern Europe, it is possible to showcase products and present the potential of the logistics, transport and warehousing sectors to an international audience. Today, it is essential to invest in a warehouse that falls within the logistics 4.0 concept. Such a modern facility must be automated, able to respond in real time to various current problems: changes in orders, availability of warehouse and production resources. These trends will be shown during Modernlog. Modernlog attracts hundreds of exhibitors and thousands of visitors from around the world every year, ensures the presentation of the products and capabilities of the logistics, transport and storage industries in the international circle. The coexistence of the two events in one time and place will additionally create a unique platform to exchange knowledge and present innovative products and pioneering solutions. During the last edition ITM Industry Europe and Modernlog almost 1,000 exhibitors from Poland and abroad presented their flagship offerings. Impressive stands took up as much as 26,500 m2. The exhibition of modern machines, robots and specialist equipment attracted 18,573 professional visitors to Poznań.