Foundry Forum Focast rescheduled
3/23/2020 12:00:00 PM
The current situation in Poland and all over the world affects each and every one of us and has an unprecedented impact on all sectors of the economy, including that of machinery and new technologies. Despite all the difficulties faced by the industry, in recent weeks we have received a lot of support from our partners and exhibitors, which motivated and encouraged us to work even harder towards the June edition of the event.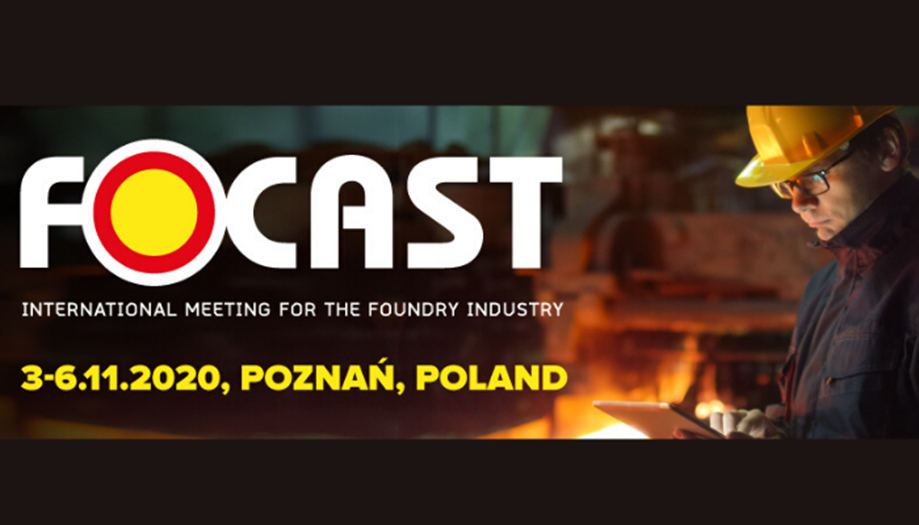 Unfortunately, considering the uncertainty related to the further development of the coronavirus epidemic and taking into account random factors that impact our daily work, we, as the organizer, and our partners alike, may be experiencing considerable problems with the organization of the largest industrial fair in Poland in the planned and desired format.
Therefore, to ensure the safety of exhibitors and visitors as well as prepare an event of the highest quality, we have made a difficult decision to postpone the ITM Industry Europe, Focast, Modernlog and Subcontracting trade fair until 3-6 November 2020.
We hope that the new date, proposed as a result of consultations and based on the modified schedule of European events, will be a business kick-off for the entire industry. We also consider the current situation to be an opportunity to exchange and implement interesting ideas, establish valuable contacts and, ultimately, revive the entire sector.
We are highly convinced that we will take advantage of the time remaining until trade fair to create an event that is even more valuable in terms of business, attractive in terms of the range of products and services exhibited, and profitable for all participants. We strongly encourage you to take note of the November date for the event in your calendars.
Your FocastTeam