European Foundry Industry Sentiment
January 2021: European foundries start the new year with a positive momentum.
After the European Foundry Sentiment Indicator (FISI) already closed the previous year with a positive signal, it increased by significant 1.1 index points in January. This increase represents the largest monthly growth since April 2018. The new level of 101.3 points is driven by both an improved assessment of the current situation and more optimistic expectations, with the first slightly outweighing the latter. It is noteworthy that this increase in both parameters applies to foundries in all three material groups ‑steel, ferrous and non-ferrous- for the first time since August 2018.
This is particularly promising since the data for the first time also address the difficulties regarding the vaccinations and discussions about the mutated virus variants. Meanwhile, the adoption of the cooperation agreement between the EU and the United Kingdom is likely to have had a positive effect.
The Business Confidence Indicator (BCI) also continues to recover. With an increase of 0.1 points, the index has risen for the eighth month in a row.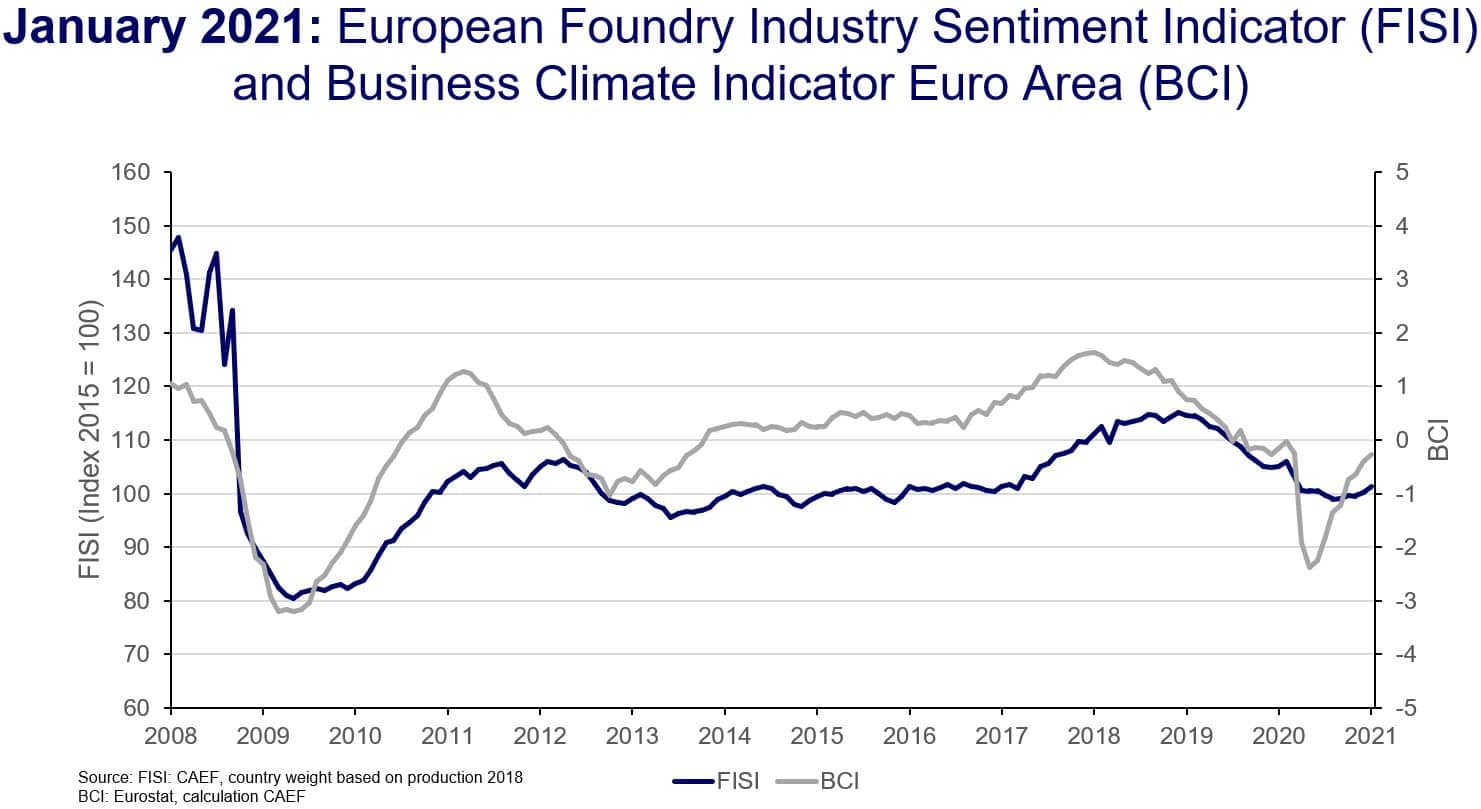 More info here.